"Increases Efficiency" … says Sean Molloy (pictured below) of Jennings and O'Donovan. We would like to thank both David Kiely, Managing Director and Sean Molloy of Jennings O' Donovan who signed up some months ago for their continued support.
Jennings and O Donovan is an International Engineering Consultancy company headquartered in Ireland. With offices in the Middle East and Eastern Europe. Founded in 1950, it is a wholly Irish owned organisation of highly qualified people.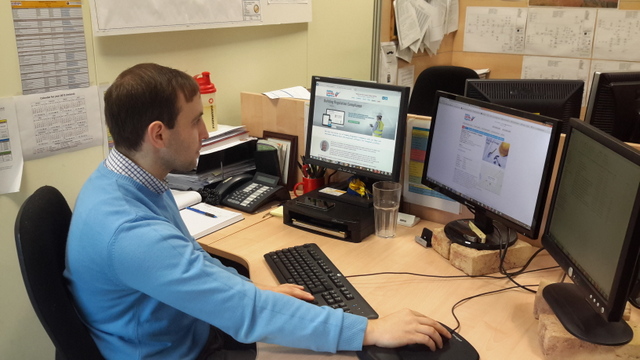 We are delighted to have them on board with us and very happy that they are satisfied with what we provide. With our system, life will be made easier for the crew at Jennings and O Donovan now that they can complete their jobs while they are still on site! So no paperwork, saving you time, and your information safe and secure.
We at Building Control Register.ie will endeavour to make sure this continues to be completely hassle free for Jennings and O' Donovan and all of our other satisfied customers.