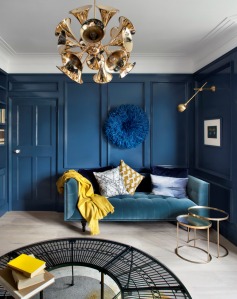 Sinead Ryan a financial expert explains to the Irish Independent about when it comes to making the decision to refurbish, or add to your home, is so momentous that, even when you secure the cash to do it, you can be left with a dilemma – wondering whether you're doing the right or wrong thing, and even wonder whether sticking to one room will suddenly 'show up' the rest of the house when you're done.
Six experts gave their advice on how to spend your renovation budget wisely, whether it is €10,000, €50,000 or €100,000.
 Brian Dempsey of DNG said good kitchens and bathrooms always help to sell a property, Chartered Building Surveyor Val O'Brien says that getting payback from any spending would be good for example Insulating your home will reward you back in terms of heating.
Interior Designer Roisin Lafferty founder and director of Kingston Lafferty Design (KLD) and a well-known television presenter explains that a person on a budget of €100,000 It's about thinking creatively to make the most of your money.
The Architects Advice
Darragh Lynch  founder of Darragh Lynch Architects and the Chair of the RIAI's Sustainability Task Force explains that on a Budget of €10,000 Homeowners should Insulate the attic and draft proof your windows, While estate Agent Brendan Dempsey with DNG Property Advisors, and is Senior Vice President of the Institute of Professional Auctioneers & Valuers and a member of the Royal Institution of Chartered Surveyors and the Society of Chartered Surveyors Ireland also offers very good advice for a person on a budget of €10,000.
Amanda Bone is an award-winning Architect and member of the RIAI and runs a Dublin-based practice.Amanda Recommends that the type of work you could carry out for the three different budgets depends on the type of property and its condition.
This is some real good advice from the experts for any person thinking of renovating their home in the future.